WHO ARE WE?
EXCEPTIONAL QUALITY,
NOW ATTAINABLE
Each level of production has been highly automated in Fenex. All processes, from profiling to joining, painting and assembly of glass and accessories, are made by standardized and mechanized means. These processes, performed by German and Italian machinery, are controlled and supervised by an online computerized management system. The temperature and humidity in factory area are kept under strict automatic control. In this way, all of the processes are performed in standard ways until the finished product is reached which means minimization of human mistakes.
Fenex has produced and certified bulletproof wooden windows… The ballistic test, which was carried out according to EN 1522-1523 and EN 1063 standards, was successfully concluded. The desired strength of BR6 for glass and FB6 for joinery has been achieved. With these tests, Fenex has taken quality and safety to the next level.
Fenex has produced and has been certified for a 60 minute fire rated wood window. We have successfully passed the 60-minute fire resistance test according to EN 1634-1 standards. The sample retained its integrity for 60 minutes and also provided sufficient values for heat transfer.
WHAT DID WE DO?
FINISHED PROJECTS
Today Fenex is a major timber window supplier in Europe. In many important architectural projects we find the Fenex signature.
LAKESIDE NURSING HOME
SOUTHPORT / ENGLAND
THÉÂTRE BEHBUDOV
AZERBAÏDJAN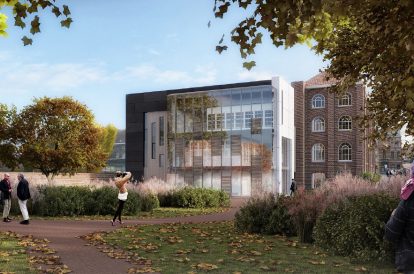 KANTOOR RONSE
RONSE / BELGIUM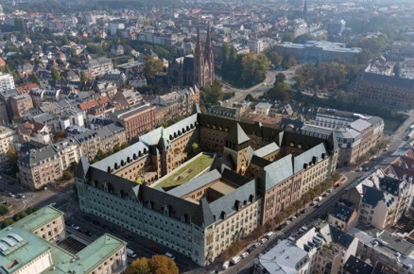 HÔTEL DES POSTES
STRASBOURG
WHY WOOD?
Wood is economical. The life span of wood as a construction material, is commonly projected as 80 years, with a lot of wooden buildings dating from middle ages showing that this duration may well be past. The prejudice that wood needs frequent care is a reminiscent of those times that people thought it necessary to cover wood surfaces wi th impermeable films of paint.
ECOLOGICAL
GOOD THERMAL INSULATOR
ECONOMICAL
EASY TO MAINTAIN